Radmaster Isolating Radiator Tails
Posted in Products on May 22, 2016
Are you tired of draining radiators? Do you need a system that allows you remove a radiator without having to drain your entire system?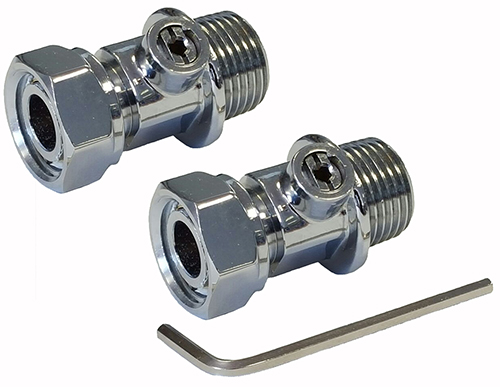 Radmaster Isolating Radiator Tails
NEW Isolating Radiator Tails allow radiators to be removed at any time without draining your entire system.
Minimises time to remove
No need to drain radiator or system
No alterations necessary to existing pipework
No loss of inhibitor/no top up required
Unique patented design (in UK, USA, Canada, Europe and Internationally)
Tested and conforms to BS2767
When you remove a radiator, perhaps to paint behind it for a seamless and professional finish, draining the water can be a time-consuming and messy business. There's always the risk of spilling water and sediment, ruining carpets and flooring and taking additional time to clean up.
Using an isolator tail allows you to remove the radiator while it remains full of water, removing the time-consuming part of the removal process as well as the risk of spillage.